Holiday Sale: 20% off everything in the shop with code Holiday20
Unfuck Your Life ☥ Discover Heaven on Earth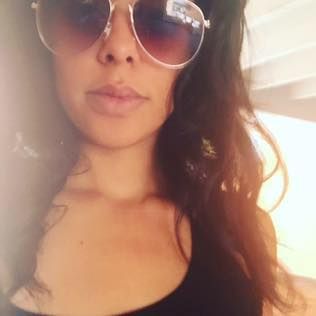 Welcome to my site...
My name is Penelope. I am a life coach, pleasure guide, relationship consultant, erotic healer, divine channel, musician, author, yoga teacher, bad bitch gone goddess, ...etc.
The practice of "unfucking your life" is messy and heartbreaking at times. The path of healing is excruciating in the most delicious of ways. The magic you uncover however is 1000% worth it. The better it gets, the better it gets, every step of the way.
Wherever you are in your process of healing, integrating, feeling and expressing, I'm here to help. It is my purpose and calling to assist you through the often winding roads to wholeness and conscious intimacy with self, others, and the divine. 
Whether you simply need a little bit of inspiration, or in-depth one on one guidance, it is my absolute pleasure to guide you back to yours.
BIPOC/LGBTQ+/POLYAM/POLYFI
WHAT I DO...
Through a practical approach of somatic and spiritual alchemy, we will explore the uncharted territory of your inner most self with deep reverence and compassion. If it's tough love that you need, or you aren't too sure about all this "woo woo spiritual sh*t", Bad Bitch Gone Goddess got you covered.
No matter the style you prefer, I will teach you how to properly do shadow work, and guide you through loving and re-integrating the shamed, guilty, discarded and/or exiled parts of your unconscious self, returning you to wholeness once again. I will then assist you in developing the intensity capacity required for conscious intimacy and connecting to the sacred erotic to become the most turned on, juicy, and powerful version of yourself.
Through this work I will help you unravel the mess left behind by negative programing and past trauma, so you can finally arrive safely home to yourself. From there you can embark on a new journey of thriving through pleasure as you discover your very own Heaven on Earth.
If you are still unsure about what I do exactly, it's because I do a lot. My scope is vast and over the last 20+ years I have traveled all lengths of this journey from beginning to end and back again. Whether you are just getting started, have been at it for a while, or just need a little encouragement and confirmation, I got you.
xoxo
Penelope 
Memberships & Mystery School
Light Language & Channeled Music